Moto Ride Medellin is not only a motorcycle rental company...
We will love to advise you about the best places to see and things to do in Medellin!
For the time being, the following proposed routes are just a short guide for really nice places to visit on a motorcycle departing from Medellin.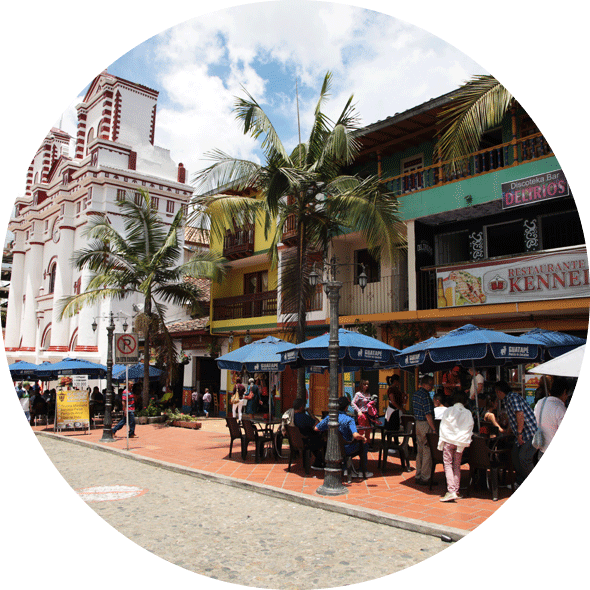 ---
Medellin-Piedra el Peñol y Guatape (83km)
---
In about 1hour and 30 min. you will reach the big rock "La Piedra del Peñol" where you must stop to enjoy for amazing views, probably have a snack and a drink… We definitely recommend you to climb the big monolith ($18.000 per person). The views well deserve the 700 steps you will need to climb to the top.
The next stop will be Guatape, a picturesque popular village next to the massive man-made lake built in 1970s. The village is extremely colorful, with homes painted many colors as a typical village in Antioquia. You will enjoy having a meal, walking around the village, taking a boat ride, hiring a Jetski… If you would like to sleep in Guatape we recommend you looking for a nice "Finca". You will enjoy a big private space, will benefit in most cases of amazing views, next to the big lake, with a bbq… sounds like a great plan.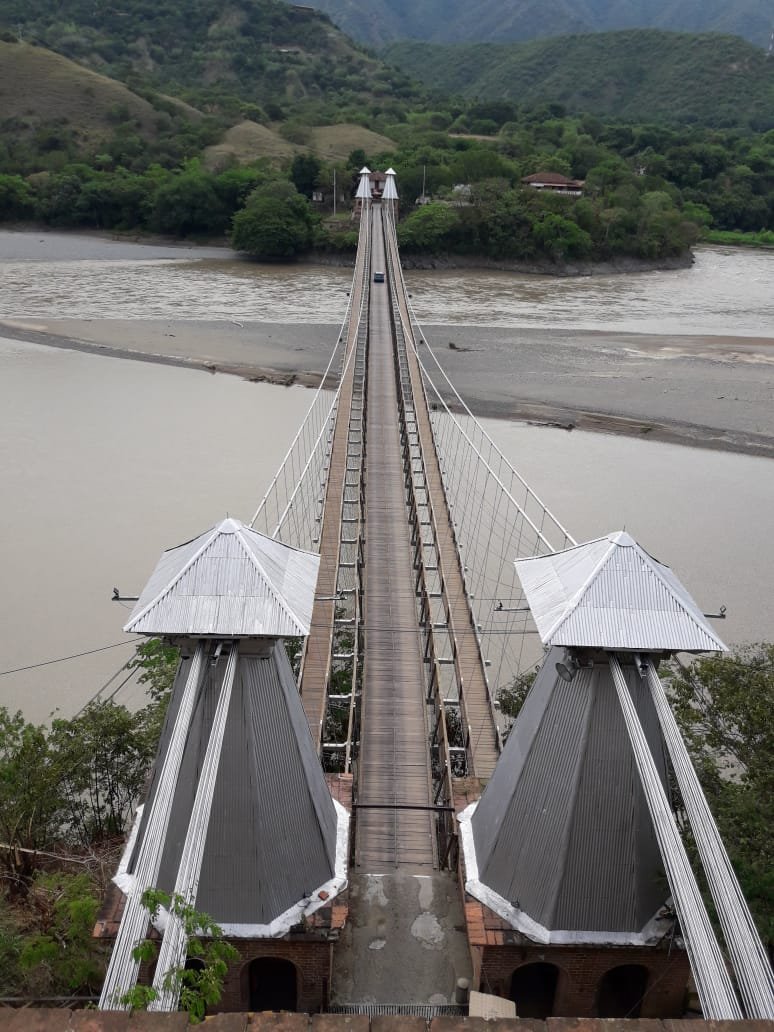 Medellin-Santa Fe de Antioquia (57km)
---
Only 1 hour ride to reach Santa Fe de Antioquia. Very hot weather, beautiful colonial town which still looks like it did in the 19th century when it was yet the capital of Antioquia. Get yourself a proper lunch in one of its beautiful courtyards, try tamarind candy, explore the "occidente suspension bridge". If you are enjoying a long stay in Medellin, you might choose a "day of sun" at one the fincas around Santa Fe de Antioquia, where you might find Food, drinks and swimming pool in a nice finca with great views for an affordable price.

---
Medellin-San Rafael (110km)
---
Just at 110km from Medellin, passed Guatapé, you will find San Rafael, Antioquia. A fantastic place to enjoy the nature, with plenty of "quebradas y charcos", waterfalls, rivers, hikes, animals… The village itself has its own charming environment where you will find proper "arrieros", people living the traditional culture, riding their horses to the village main square to have a drink at night. It is highly recommended to spend a night in San Rafael so you can enjoy having a bath in its rivers during the morning or hiking its paths. As Guatape and Piedra del Peñol are on your way to San Rafael, you could schedule to visit these 3 places in 2-3 days, which we definitely encourage you to do.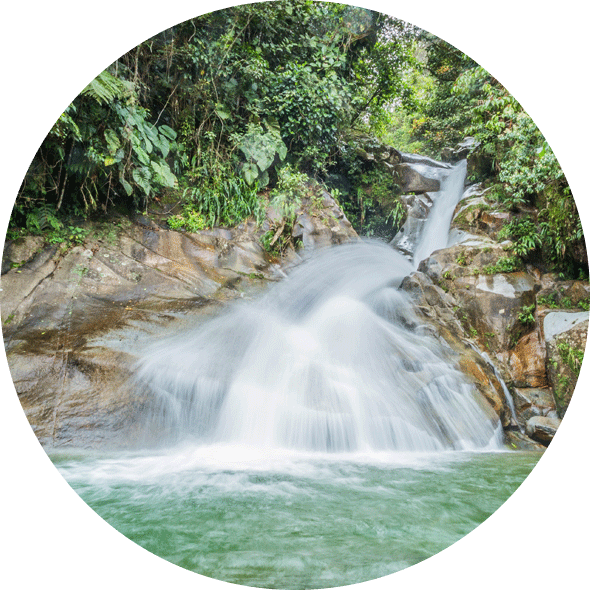 Medellin-Jardin (132km)
---
At about 3 hours ride, in the southwest region of Antioquia you will reach Jardin. Is identified by its preserved colonial architecture, lush vegetation, and abundant rivers and streams. You will enjoy the charming looking of the town, with its colours and wooden balconies typical from the Antioquia region. Plenty of activities to do in the surroundings as hiking, riding horse towards waterfalls, visiting coffee grounds, speleology and much more… This is a must-visit in Antioquia.